Executive Summary and Methodology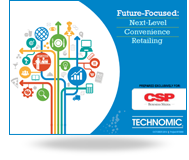 Thank you for your interest in CSP's exclusive research on c-store consumers. We know how important it is to keep on top of trends, behaviors, and attitudes in order to prepare and strategize for a successful future.
Please fill out the brief form located on this page to receive the free executive summary and methodology of the report.